PHOTOTHERAPY(for psoriasis, eczema etc.)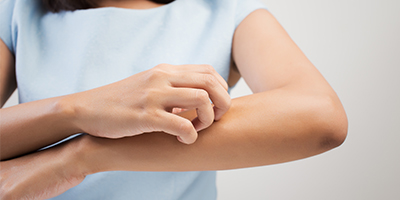 Phototherapy is an innovative technique that treats several skin conditions using UVB, the most beneficial portion of natural sunlight. It involves exposing the skin to controlled amounts of UV light under the supervision of a dermatologist to treat a variety of skin conditions including generalized itching, vitiligo, psoriasis, eczema and other forms of dermatitis. Phototherapy, otherwise known as light therapy works by slowing the cell growth and inflammation that causes the skin problems to develop.
The Procedure
In order to determine your response to ultraviolet light a test dose is administered on your back and the result is evaluated the next day. Prior to the treatment a moisturizing cream is applied to the affected area to maximize the effect of the light treatment. Treatment entails exposing the affected skin to light of specific wavelength for a few seconds. The first few treatments last for less than one minute. The duration will be gradually increased in later sessions, depending on how you respond to Phototherapy. Treatments are given several times a week until the skin condition resolves.
The Symptoms
You may need a Phototherapy if you have
Widespread or localized eczema that has not responded to topical treatments
Patches of moderate to severe psoriasis
Generalized itching, prurigo, cutaneous T-cell lymphoma, pityriasislichenoides and symptomatic dermographism
The Eligibility
You are eligible for a Phototherapy if you
Are responsive to natural sunlight
Have the commitment to receive the regular follow-up treatments and strictly adhere to the action plan
Have any skin conditions that are proven to be photoresponsive
The Risks Involved
Burns, premature skin aging and increased risk of skin cancer over time are the significant risks associated with any type of Phototherapy.
The Impact
You will require about 20 phototherapy sessions before you see an improvement in your skin. Generally, long-term remission occurs for 90% of patients. Phototherapy is well tolerated in adults, children and pregnant women.
Phototherapy is a form of treatment for certain skin disorders with UV radiation. It's amazing that the 'healing properties of sunlight' have been captured through the medical use of artificial ultraviolet light. Yes, exposure to light therapy may calm your flares or prevent new plaques from forming! Phototherapy is indeed a modality with a proven efficacy and excellent safety profile, yet remains underused. Take the advantage of UVB and tackle skin conditions, easily!