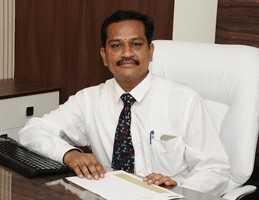 Dr. Murali R
Cosmetology
MS.M.Ch(Plastic)
Specialty
Plastic Surgery
Dr.R.Murali is a leading chennai's senior Consultant Plastic & Reconstructive Surgeon with over 15 years' experience. He concentrates on all aspects of cosmetic surgery, and has a special interest in hair transplant,liposuction,breast surgeries,tummy tuck, Rhinoplasty and Reconstruction after burns.
He has over 15 years experience in Plastic Surgery and has performed thousands of operations to date. He has developed particular expertise in hair transplant and facial surgery as well as body contouring surgery including following massive weight loss.
Dr.Murali believes in the power of cosmetic surgery to transform lives and to help individuals regain their self-confidence.Not content with mastering his trade, Dr.Murali also teaches about surgery in order to share his knowledge with others. While learning his craft, was privileged to work alongside some of the most distinguished plastic surgeons in the world.When it comes to performing surgery,Dr.Murali is a perfectionist. This meticulous approach enables patients in his care to relax, safe in the knowledge that they are receiving the highest standards of care available in India.
He is increasingly regarded as one of the leading surgeons in the field.as well as the many thousands of patients he has treated over the years
Prof. Dr. R. Gunaseelan is the Director & Chief Surgeon at Rajan Dental Institute with over 25 years of experience in dentistry Implantology and Maxillo - Facial surgery.