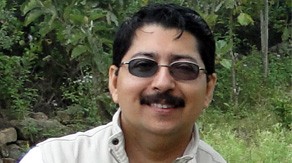 Dr. Mitra P R
Ophthalmology
M.B.B.S,D.O,M.S
Dr.Mithra took his ophthalmic training from Aravind Eye Hospital, the largest eye hospital in the world and then worked at the Regional Institute of Ophthalmology, Government Ophthalmic Hospital, the second oldest eye hospital in the world. It was followed by a stint in England.
He has trained extensively under Dr. Arulmozhi Varman from Chennai, India and Dr. Mark Watts from England, both high profile anterior segment surgeons specializing in phacoemulsification and refractive surgeries like LASIK, PRELEX.Currently he is a senior consultant and is the Director for the surgical training program of Uma Eye Clinic for ophthalmic surgeons in India and Abroad.
Prof. Dr. R. Gunaseelan is the Director & Chief Surgeon at Rajan Dental Institute with over 25 years of experience in dentistry Implantology and Maxillo - Facial surgery.