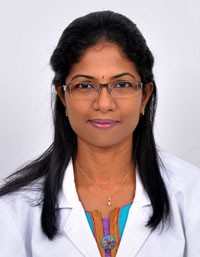 Dr. Kavitha Balamurugan
Dentist
MDS,MFDRCSI (Ireland)
Dr. Kavita Balamurugan is a Consultant Endodontics at Rajan Dental Hospital. She has completed her specialization in Conservative Dentistry and Endodontics from Rajan Dental Hospital. She is an active member of IDAFODI & IES, Royal College of Surgery Ireland and Dental Council of India.
Second in Clinical prosthodontics in BDS
Prof. Dr. R. Gunaseelan is the Director & Chief Surgeon at Rajan Dental Institute with over 25 years of experience in dentistry Implantology and Maxillo - Facial surgery.