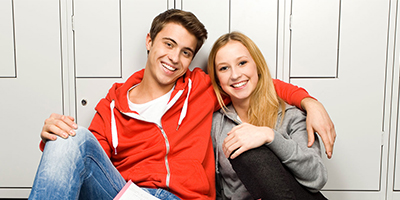 If the length of the time is holding you from having braces on, then Wilckodontics may be for you. Wilckodontics, also known as Accelerated Osteogenic Orthodontics is a relatively new treatment modality in the realm of Orthodontics that promises a beautiful smile you have always wanted sooner than you ever thought possible. With Wilckodontics, the treatment time can be reduced to as little as three to eight months. Yes, this procedure delivers results three to four times faster than would be possible with conventional orthodontics.
The Procedure
Wilckodontics begins with a minimally invasive surgical procedure performed under general anesthesia, to remove a small portion of your alveolar bone's external surface. This bone which contains your tooth sockets goes through a phase known as osteopenia, where its mineral content is temporarily decreased. This creates a temporary 'softening' of the bone, which lets your braces do their job more quickly. After six months, the bone re-mineralizes and the teeth are now in their new, stable position.
The Symptoms
You may opt for Wilckodontics if you suffer from any of the following orthodontic concerns
Cosmetic alignment issues
Gapped, overlapping or rotated teeth
Overbite
Underbite
Crossbite
Open bite
The Eligibility
You are eligible for a Wilckodontics procedure if you
Possess good overall health so that oral surgery will not post a possible health risk of any kind
Possess good bone structure and gum health
Have not suffered significant bone recession or chronic gum disease
Are able to tolerate the oral surgery that is required for the process to be performed
Are fully aware of the risks and the benefits associated with this procedure as this ensures optimal healing and patient satisfaction
Both children and adults are eligible for Wilckodontics. However, children should have all of their permanent teeth before undergoing this treatment.
The Risks Involved
It is an absolutely safe and effective as it incorporates the technique of "demineralizing the bone" that has been used in orthopedics for over a century. However, any type of surgery comes with risks, even if it is minimally invasive. Since Wilckodontics involves oral surgery, it's not uncommon for pain, soreness, discomfort and infection. However, the discomfort is worth the fast and exceptional results. In some cases post-surgical crestal bone loss and recession may occur.
The Impact
Wilckodontics promises stable results as it allows the teeth to adjust to their new position in the bone before it remineralizes. It also works much faster than the traditional braces and highly effective for complicated malocclusion and major misalignment issues that go beyond mere tooth position. It allows your teeth to be moved approximately four times faster, meaning it can typically straighten your teeth in three to eight months.
If you have been putting off orthodontic work considering the amount of time it takes, Wilckodontics is for you. To know more about Wilckodontics schedule an appointment with any of our SafeCare standard dental clinics and find out if it's right for you. They will be happy to help you achieve a healthy, straight and beautiful smile, much faster than you ever imagined.