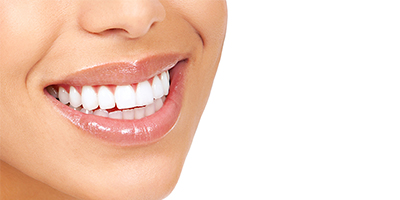 A full mouth dental implant restoration is the best permanent solution to replace all of the teeth on either the upper jaw, the lower jaw, or both. All-on -four is an incredibly simplistic technique that allows to replace an entire mouth of missing teeth using only four prosthetic implants. You get a new set of beautiful, non-removable and immediately functional teeth that is both comfortable and totally natural-looking in just a single day! The breakthrough All-on-four implants provide a foundation for replacement teeth that look, feel, and function like natural teeth, allowing you to live the life you deserve. Put twenty years of life back in your smile – with All-on-four implants! Yes, a customized smile designed just for you!
The Procedure
X-rays and CT scan are taken to evaluate the condition of the bone available for implant placement. Dental implants, which are medical grade titanium posts are then drilled into your jawbone. The dentist uses four implants in each arch to securely and permanently hold a full upper or lower set of teeth. These implants are allowed to integrate with the jaw bone overtime to provide the support for your false teeth. This biological integration process may take up to twelve weeks or even more. Meanwhile, an excellent set of provisional teeth may be placed over the implant sites. Once the permanent bridge is ready it is securely installed on top of the dental implants.
The Symptoms
You may need All-on-four implants if you have several missing teeth or have lost all of your teeth in one or both jaws.
The Eligibility
You are eligible for full mouth dental implants if you
Have good oral health

Have good general health and a healthy immune system

Have adequate bone in your jaw to support the implants

Have healthy gum tissues that are free of periodontal disease

Are living a nightmare wearing removable dentures and looking for a permanent solution for missing teeth

Have realistic expectations of the treatment
The Risks Involved
Persistent infection at the implant site, breakage, failure to integrate with the surrounding bone, damage to the surrounding tissues, sinus problems and tissue or nerve damage are the possible risks associated with All-on-four implants.
The Impact
A natural looking and functioning set of teeth in your mouth, can be a life-changing experience. All-on-four dental implants are incredibly natural looking and allow you to enjoy the function and confidence of natural teeth! No one will know you have implants unless you tell them. The secret behind the success of this technique lies in the ingenious positioning and angulation of the four implants. These implants can last for many years if they are properly taken care of.
All-on-four implant restoration is an innovative approach that gives you permanent, natural looking teeth in just one day. All-on-four - a major life transition and one of the most important personal improvements you can make! Yes, All-on-four can surpass patient expectations by achieving optimal aesthetic and functional results. Enjoy your new teeth and new life! For a complete oral rehabilitation go for the All-on-four technique!