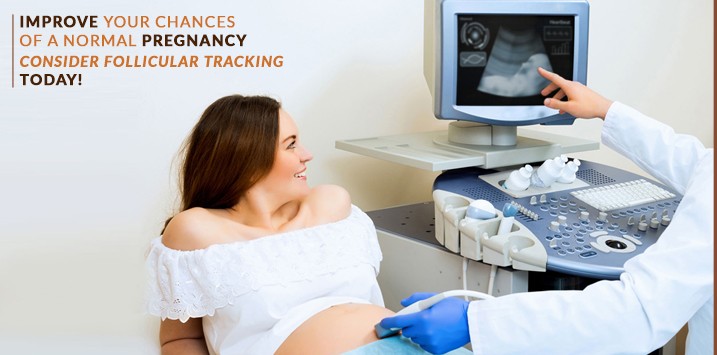 Among the processes to understand a woman's fertility more clearly is a method called follicle tracking ultrasound scan. A follicle is the fluid area in which the eggs grow and this area increases in size as the egg develops.
A Follicle Tracking Ultrasound Scan examines the ovaries and uterus internally using a sterile, covered electronic device called a transducer. The transducer is slightly bigger than the size of a finger and focuses specifically on the follicles within the woman's ovaries.
Purpose of the scan:
The scan is performed trans- vaginally to accurately predict when ovulation can be expected in a woman, to increase the chances of her egg being fertilised naturally.
For women who are preparing for any kind of IVF treatment, this ultrasound scan will clearly display how many active follicles are present and tell doctors the best time to perform the egg extraction. If this scan is a part of your IVF assessment/ treatment your doctor will tell you when exactly these scans need to be performed. They may also time it along with the necessary hormone blood tests.
The procedure:
The ovaries are scanned during a woman's menstrual cycle to observe the growth of the active follicles and they are normally carried out over a series of day intervals, starting from around day 7 – 9 from the woman's last menstrual cycle.. The scan and examination usually takes about 30 minutes or less.
A follicle tracking ultrasound scan is a simple, painless procedure that does not involve the use of X-rays and it does not have any effect on fertility.
The follicle tracking ultrasound scan will count the number and measure the maximum diameter of each follicle and for this it entirely evaluates the size, shape and condition of the:
• Uterus / womb
• lining of the womb / endometrium
• both ovaries
• pelvic area / adnexa
To know more about this procedure, talk to the fertility experts at S10 Health today. Get all the information you want to know about starting your family the healthy, happy way!
MBBS, DGO, DNB (OG), Dip. ALS (Germany), AMRCOG (UK),
Medical Director - GBR Clinic – Fertility Centre