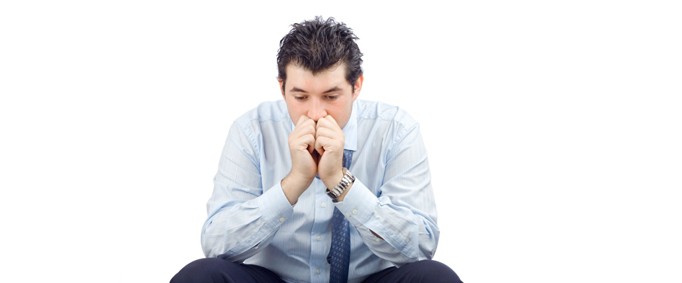 The process of reproduction is a simple, beautiful and natural experience for most couples. However, for some couples it becomes very difficult to conceive; and this can be attributed to several reasons from changes in lifestyles to hormones and medical conditions.
Successful conception occurs when a female egg fuses with a male sperm. Therefore, a man's fertility is based on the quantity and quality of the sperm he produces. If the number of sperm a man ejaculates is low or if the sperm are of inadequate quality; it becomes tough, and sometimes impossible, for him to cause a pregnancy. This is male infertility; and the confirmed diagnosis is only made after completing tests prescribed by a fertility specialist.
Infertility is very prevalent all over the world today and studies by researchersin the U.S. estimate that 1 in 20 men have some kind of fertility problem.
On the outside, there really aren't any visible signs of infertility, and sexual intercourse, erections and ejaculation will usually happen quite easily. In fact, even if one would have to look at it; the semen and its quantity ejaculated generally appears normal and therefore only medical tests can declare if a man is infertile.
What causes male infertility?
Male infertility is primarily caused by problems that affect either a man's sperm production or sexual problems that affect the ability of the semen to enter the woman's vagina for reproduction. The other concern is sperm movement problems like blockages in the tubes, where sperm is lead away from the testes to the penis causing the semen to be completely devoid of sperm.
Other reported causes of infertility include low levels of hormones (from the pituitary gland) which act on the testes; and sperm antibodies. In most males, sperm antibodies will not directly affect the chance of a pregnancy, unless revealed otherwise by tests.
A few more reasons that can affect ale fertility include infections, prostate-related problems, the absence of vas deferens, vasectomy, erection and ejaculation problems, erectile dysfunction and infrequent intercourse.
Even if you are the slightest bit concerned about your fertility, don't lose time. Meet with a trusted doctor and seek consultation at the earliest for infertility. The sooner you become aware and start treatments, the closer you get to leading a more fulfilling life; physically and psychologically.
If you have suffered from spinal cord injuries, damaged nerves, pituitary tumours, hormonal problems, have had prostate surgery, or are taking certain medications or using steroids- you could be a candidate for male infertility.
MBBS, DGO, DNB (OG), Dip. ALS (Germany), AMRCOG (UK),
Medical Director - GBR Clinic – Fertility Centre