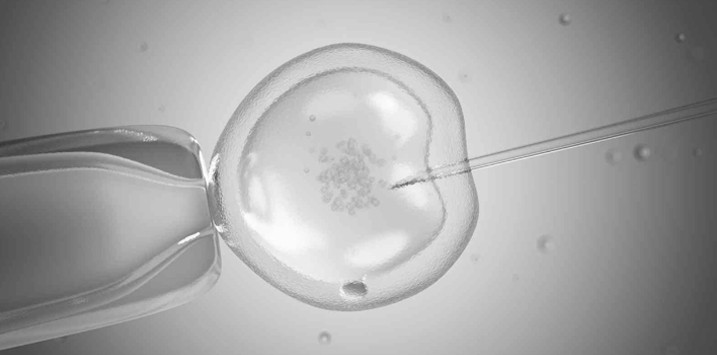 You've seen the advertisements; read about the promises it makes, heard it being discussed among friends and acquaintances and even passed the place while driving. And today you have to decide if this is what will help you bear a child.
Infertility brings with it more downs it may seem, but there is hope and the solution is closer than you can imagine.
In vitro fertilisation (IVF) is a technique of assisted reproductive technology for the treatment of infertility and is one of the best treatments available today. Additionally, knowing what to expect can make IVF easier for you and your partner.
The beginning
IVF can be demanding mentally, physically, emotionally and of course, financially; so treat the first appointment with your fertility team; the reproductive consultant, lifestyle doctors and counsellors, as a lesson in understanding what the process entails. Allow the specialists to properly investigate and diagnose your issues clearly. Ask any questions you have and ensure you and your partner attend the counselling sessions before commencing with the prescribed tests. If it helps, maintain a diary to record the process.
Naturally, when a couple conceives, sperm from the man and the egg from the woman meet in the woman's fallopian tubes. These are the tubes that join the ovaries to the uterus (womb). One sperm penetrates the egg and fertilises it.
In IVF; an egg is fertilised by sperm outside the body; in vitro means 'in glass'. The process involves monitoring and stimulating a woman's ovulatory process, removing an ovum or ova (egg or eggs) from the woman's ovaries and letting sperm fertilise them in a laboratory. The fertilised egg is cultured for 2–6 days in a growth medium and is then implanted in the same or another woman's uterus, with the intention of establishing a successful pregnancy.Typically, one cycle of IVF takes between four and seven weeks.
The preparation stage is crucial; as one of the main reasons for failed IVF procedures is improper evaluation and follow-through. The lack of theses two aspects, can cause implantation failures and lead to miscalculations in the time of embryo transfer.
IVF is a physically and emotionally demanding process where both the man and woman can have mental health or emotional problems during or after IVF. All the reputed fertility clinics today offer counselling throughout the various stages of your IVF pregnancy.
Talk to the experts in the S10 Health SafeCare Network and make an appointment with a doctor today!

MBBS, DGO, DNB (OG), Dip. ALS (Germany), AMRCOG (UK),
Medical Director - GBR Clinic – Fertility Centre