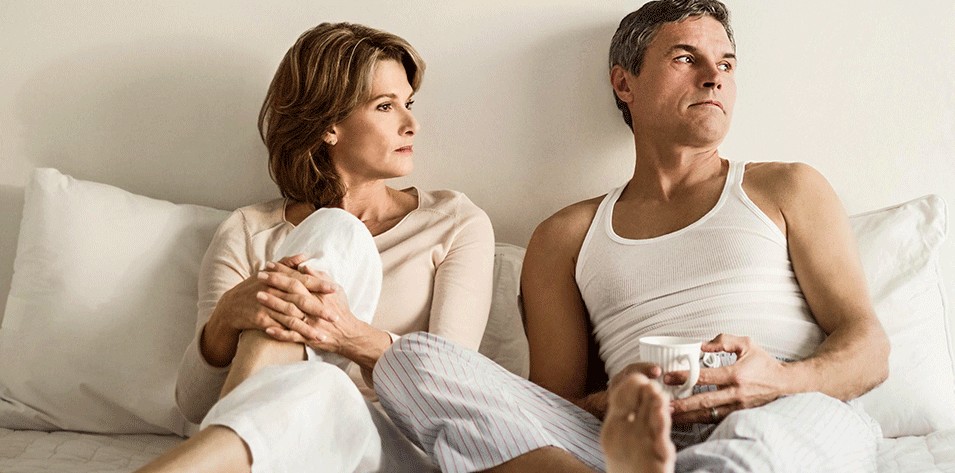 Most couples hardly ever notice the early symptoms of infertility. But after a period of time, they will come to know their inability to achieve pregnancy without even thinking that their fertility has been affected. The following are some early warning signs that you and your partner can identify and seek an infertility specialist at the earliest.
Ask yourself these questions to see if you have any of these signs of infertility.
a. Are you experiencing irregular cycles?
Irregular menstrual cycles are a warning for infertility problems as they may be an indication of possible ovulation problems.
If you go through unusual, longer or shorter or an unpredictable cycle, then it is time to consider visiting a gynaecologist.
b. Does your "better half" go through ejaculatory problems?
Usually a low sperm count and sperm mobility are some of the factors that affect fertility in men. Male infertility problems can be addressed with lifestyle changes and a sperm analysis.
c. Are you above 35 and trying to have a baby?
When you hit 35, your chances of facing infertility issues become higher.
For instance, at the age of 30, a women's chance of conceiving starts to become low and at the age of 40 it reaches an all-time low.
You should seek a doctor if you're older than 35 and unprotected sex doesn't result in pregnancy.
d. Are you bleeding extremely heavy or light? Are you having excessive cramps?
Any menstrual cycle that lasts between 3 – 7 days bleeding can be regarded as normal.
Whereas, if the bleeding is appropriately light or exceedingly heavy and intense with cramps, then you should consult a doctor immediately.
Other period related signs that may be considered for fertility problems include:
• Changes in bleeding heaviness
• Changes in the length of bleeding days
• Severe menstrual cramps
e. Are you too thin or overweight?
Poor diet, sedentary lifestyle or even too much exercise can affect fertility level. Being too thin or overweight can lead to infertility issues.
f. Have you gone through three consecutive miscarriages?
Woman with frequent miscarriages may also need help getting pregnant through ART (Assisted Reproductive Technology) methods as the inability to get pregnant is due to infertility.
Consider a diagnosis for recurrent miscarriages. Many Doctors seek for an invasive diagnosis after two miscarriages in a row.
g. Do you or your partner smoke or drink alcohol?
Smoking and drinking are injurious to health and for fertility too. As both these activities are linked to infertility in men and women causing conception problems.
h. Have you or your partner taken treatments for cancer in the past?
Cancer treatments can affect your fertility. If you have undergone treatments involving chemotherapy/radiation therapy near reproductive organs, consider looking for an advice from your doctor.
i. Do you or your partner experience any chronic illness?
Chronic illnesses like diabetes, hypothyroidism and high blood pressure and their treatments can cause fertility problems. As insulin, antidepressants, and thyroid hormones may route to irregular cycles in women.
So your fertility might be affected if you are facing any chronic illness or undergoing medications. Visit your doctor for other possible alternative options.
j. Have you or your partner have a history of STDs?
Sexually Transmitted Diseases (STDs) or Sexually Transmitted Illnesses (STIs) can be a major cause of infertility problems.
It's important to get screened for STDs like HIV/AIDS, Chlamydia, Syphilis, Gonorrhea, Herpes, etc. if you experience noticeable symptoms.
If you address infertility at an early stage, then you can get better results. Moreover, it is essential to talk to your doctor about the possibilities for your fertility care. For the best fertility care get in touch with a specialist at GBR Clinic – Fertility Centre and start your journey towards parenthood.
MBBS, DGO, DNB (OG), Dip. ALS (Germany), AMRCOG (UK),
Medical Director - GBR Clinic – Fertility Centre