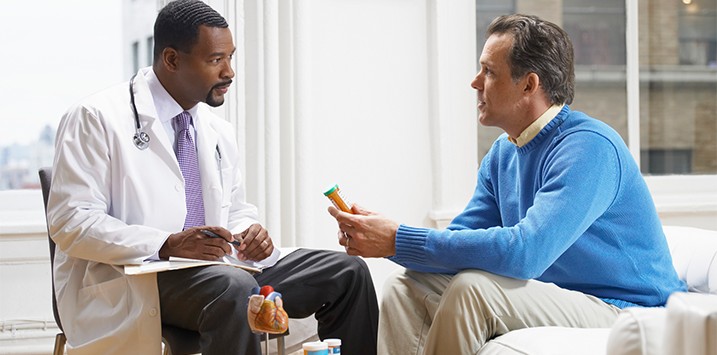 Understanding Andrology
Andrology is a discipline of medicine that deals with men's health, and specifically in concerns related to the urinary and genital systems and these include the areas of fertility, sexual dysfunction, inflammations and neoplasmata. Andrology at the same time is identified as 'science of men'.
Andrology has gained popularity in the last decade as medical practitioners around the world are recognising the need for a separate stream of science and medicine to address men's reproductive health in particular. A prime reason for this is the rising number of infertility cases.An expert who concentrates in this medical field is referred as an andrologist.
The other experts who deal with health seekers for andrologic problems are gynaecologists, urologists and endocrinologists. By the book; this stream is the matching part to gynaecology, which pacts with medical issues that are specific to the female reproductive system.
One of the most important roles of an andrologist is the evaluation of male fertility. This is a must-do if the man is preparing to undergo any procedure of assisted reproduction such as IUI (intrauterine insemination) or IVF (in vitro fertilization). An andrologist will be able to advise the right time to harvest sperm for IVF, or perform vasectomies when required by the patient.
In addition to focusing on issues of male reproductive health, Andrology also deals with urological issues relating to men. This involves the treatment of physical conditions that affect the genitalia, such as undescended testes, as well as trauma or injuries and diseases that can affect a man's fertility or his sexual function.
An andrologic examination begins with a counselling session between the doctor and the patient. The doctor then does a physical including examination of the testes and sometimes it is necessary to examine the patient's prostate area to rule out any other concerns. A semen examination or analysis will be done assess fertility or for specified reasons by the doctor.
To meet with an andrologist, talk to the specialists at the S10 Health SafeCare Network and get your queries answered.
MBBS, DGO, DNB (OG), Dip. ALS (Germany), AMRCOG (UK),
Medical Director - GBR Clinic – Fertility Centre