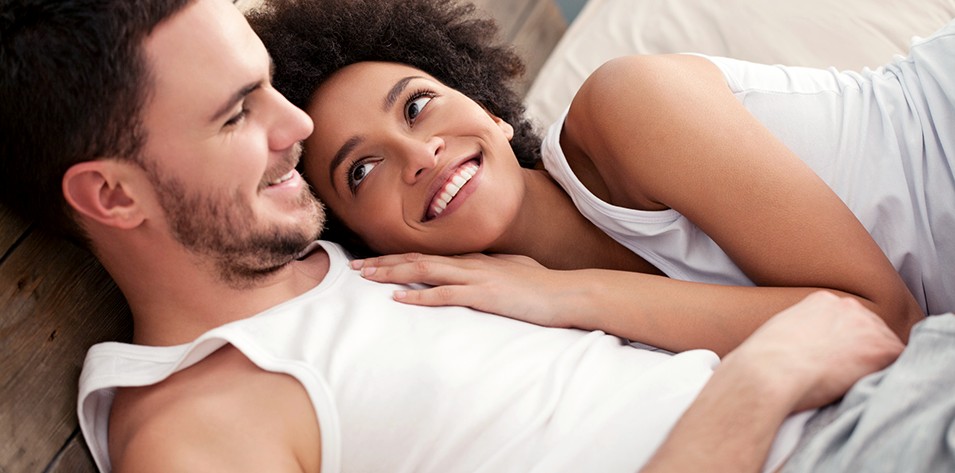 Do you feel like you'd rather sit in front of the TV and watch your favorite reality show than show your partner some love and affection? Are you tired after a long day's work and is sex the last thing on your mind? Or is it not working the way you desire? Don't fret! If you are looking for ways to ramp up your sex life here you go! The following 'sexciting' tips help you feel a little healthier, happier and more satisfied with your relationship and sex life.
1. Throw out the stress: Stress wreaks havoc on your sex life. Between work, family and life's many demands, sex can easily fall to the bottom of a frantic 'to-do list'. No wonder there is often little energy, time or interest left for sex when we are stressed. Never let stress get in the way of your sex life. It's a big libido killer. So take the time to pamper yourself. Treat yourself to a day of indulgence – get a massage or go for a walk or try some breathing exercises. Simply put, do whatever makes you feel good about yourself. Also find time to have fun and connect with your family. Above all prioritize sex as it is an amazing stress buster!
2. Get active: Did you know that exercise can increase your libido? Yes, working out is a great way to boost your sex life. Exercise releases hormones that add to the vitality of your sex life. It boosts endorphins which lifts your mood and enhances energy levels. If you want an amazing sex life, then you have to definitely hit the fitness center.
3. Enhance your libido by eating better: Eating a balanced diet and the right "power foods" allows you to think better, feel better, work better and have sex better. Yes, your libido can bounce back with a sound dietary practice.
Sticking to those fatty foods won't do you any good. They will only hinder your blood circulation, making it more difficult to get and sustain an erection.
4. Drink in moderation: A glass or two of your favorite alcoholic beverage can be a mood enhancer but anything more than that can be a definite turn off. Yes, overconsumption of alcohol can lead to decreased arousal and poor performance.
5. Quit smoking: Nicotine constricts blood vessels and restricts blood flow to the vital sex organs, thereby cramping your sexual performance. So smoking is one habit that you have to kick to ensure a satisfying sex life.
6. Get adequate sleep: Inadequate sleep can negatively affect your sex life, so make sure that you get enough sleep.
Exercise daily, eat the right foods, quit smoking and drink in moderation and you'll be on the path to changing your sex life from good to great! Yes, opting for a healthy lifestyle can make you look and feel better and help you enjoy a satisfying sex life too!