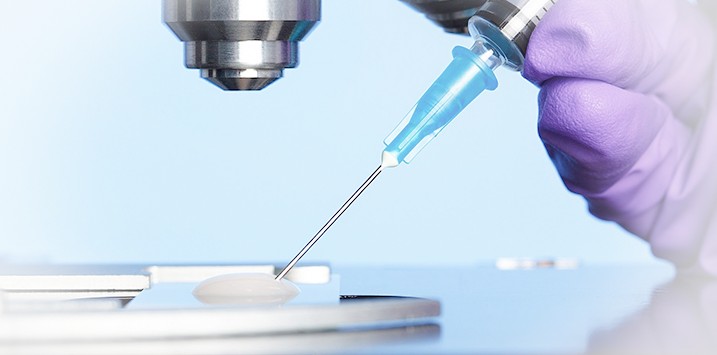 Parenthood is a journey which every couples love to travel to become a father and mother to a lovely child. Based on the typical age concerns each couple will have more fertility or less fertility.Particularly some may have already issues at a younger age with their reproductive cells and some being older may still be fertile.Infertility appears to be a major problem for women from the age of 35 and 40.
Some of the factors for the women infertility ailments are,
Due to decrease in thenumber of reproductive cell and their quality
Off–balancein the Women's hormones i.e. Polycystic ovary syndrome
Repetitive pregnancy loss
High blood sugar or glucose i.e. Gestational diabetes
Daily life issues leading to pressure and weight complications
Most of all the infertility problems are habitually assumed as a female concern, but in fact it is also because of the glitches in the male reproductive cell.
Some of the factors for the men infertility ailments are,
The quantity or quality of the sperm is low
Irregularities in the DNA causing Genetic problems
Hormone imbalances
Infection of the epididymis or testicles
Ejaculation issues
Couples facing infertility problems may involve in Follicular Tracking to know the betterment of pregnancy. The Follicular Tracking is used to increase the chance of natural pregnancy by examining the ovaries that holds the egg. These measures can only understand and monitor for a normal pregnancy, the proliferated infertility problems are mainly due to the aging reason. With the progressing era of assisted reproductive practiseslike IVF and IUI, it is favourablefor the couples to overcome the difficulties.
IVF or In Vitro Fertilizationis a method of fertilization for mingling the egg and sperm together manually and then embedding it in a women's womb.IVF is a procedure that is applicable to couples who are under the age 35 and trying to conceive for more than a year.
IUI or Intrauterine insemination is a process of reproduction that involves the placing of sperm into a women's womb at the time of ovulation for increasing the success rate of pregnancy. IUI method is effective for women under the age 40 with healthy pelvis.
The Intracytoplasmic Sperm Injection (ICSI) is the technique developed for the male infertility problems. ICSI is an approach that indulges in injecting a sperm into the egg during the IVF process. ICSI is associated with IVF procedure to boost the chance of fertilization and to initiate pregnancy.
In some cases the reason for infertility is easy to detect and treat but in most of the cases it is hard to identify. Thanks to the evolving reproductive techniques, as now it is possible for all the couples to experience the happiness of parenthood. The success rates are likely the most important factors while choosing a treatment plan for fertility, call 044 40 510 510 to fix an appointment at GBR Clinic - Fertility Centre, provides specialized doctors for consultation and helps in opting the perfect treatment to achieve pregnancy
MBBS, DGO, DNB (OG), Dip. ALS (Germany), AMRCOG (UK),
Medical Director - GBR Clinic – Fertility Centre